Board & Committees Overview


Get the Most Out of Your Experience. Get Involved!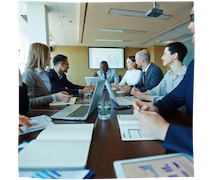 Be recognized by, and recognize your peers. Stay current and focused on what you need to know.
You'll get the most out of your membership if you invest time into helping CAI San Antonio committees stay active and innovative. Our committees implement the strategic plan for the Chapter. From programs to publications to legislative activity, committee members provide the strength that enables the Chapter to meet the needs of its member communities in the our area.
Some of the benefits:
Meet, network and establish a rapport with other industry members and the community association industry
Establish yourself and your company as a leader in the community association industry
Keep abreast of changes, trends and developments in the community association industry
Recognition among peers for outstanding work and volunteerism
Share knowledge and experiences to create quality programs & services to improve the community association industry
We're making it even easier to serve on a CAI-SA committee. The Technology Committee will be developing a plan to meet more efficiently via the Internet and via satellite site utilizing cameras and the Internet.
Communications Council
Publications Committee:
Responsible for the planning and development of content for the Chapter's monthly newsletter, . The committee identifies topics and appropriate content and identifies and recruits appropriate authors and contributors.
Legislative Council
Legislative Committees:
Responsible for identifying legislative issues of importance to common interest communities in the specific jurisdiction of the committee. This includes local, regional, statewide and federal legislation. Monitors legislation and helps the Chapter set specific issue priorities.
Member Services Council
Annual Awards & Recognition Gala Committee:
Responsible for the overall management and planning of the Annual Awards Dinner, including selection of the location, entertainment, recruiting sponsors and promotion of the event.
CA Day Committee:
Responsible for the overall management, selection of location, recruiting sponsors and planning of CA Day.
Education Council
Education Committee:
Charged with the development, promotion and presentation of educational programs, including Board Leadership Development Workshop, Advance Workshops with topics which can include Legal, Insurance, Financials, Reserve Studies and our monthly luncheons, paying particular attention to the needs of each of the interest groups. In addition.